Professional development
Go ahead,
outgrow your role
We're passionate about career growth
When you work with us, we want you to achieve your highest personal career aspirations and realize your full potential. Here's how we help you get there.

Ongoing learning and development resources
Get access to a marketplace of learning to develop in your current role and support you in achieving new opportunities—like career counseling with education advisors, Rise online learning platform for skills development and Virtual Career Coaching to find your ideal role.
Bring us your goals; we'll help you get there.
Originally from Uganda, Sharitah Nanono came to the U.S. in search of a better life. With the help of the Providence tuition assistance benefit, she's on her way to becoming a nurse.

"We recognize that caregivers are more engaged if they have development opportunities, so we are working hard to continue building out robust libraries, create opportunities for stretch assignments and up-skill our current caregivers."
- Providence Vice President of Talent Experience and Development Darci Hall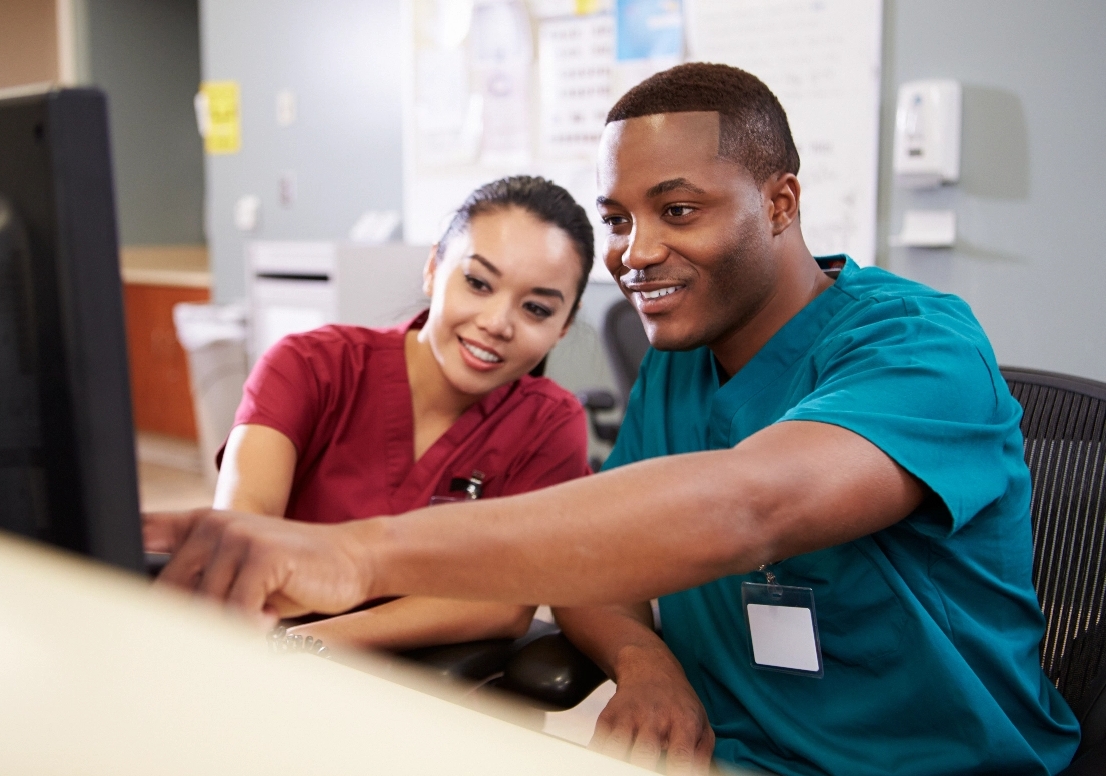 The Clinical Academy
Many nurses in the healthcare industry leave their roles within the first year. To combat this at Providence and help our new and new-to-specialty nurses thrive, we offer The Clinical Academy.
The Clinical Academy was created to develop, implement and standardize RN residencies and fellowships across the organization and empower nurses to do their best work. Since 2016, we've had approximately 13,300 RNs enroll in the program. First year turnover for RNs in the Academy is 9.5 to 11 percent compared to approximately 25 percent for RNs not in the Academy.
Caregiver voices
Hear what our caregivers have to say about professional development at Providence.
Professional development news and information