Benefits and rewards
Supporting our caregivers
Benefits and rewards
Every day, our caregivers give their all to improve the health of our communities. In turn, we're committed to providing an exceptional workplace experience, including a comprehensive total rewards package with competitive compensation, retirement, health and insurance benefits, paid-leave, well-being resources and much more.
Caregiver Assistance Program
Choose Well , our well-being program, supports daily engagement, social connections and well-being resources.
The Caregiver Assistance Program through Lyra provides free and confidential mental wellness information, resources, guidance and counseling support 24/7 for all caregivers and their families.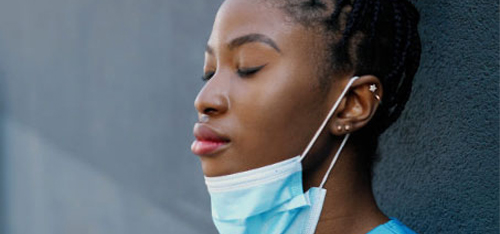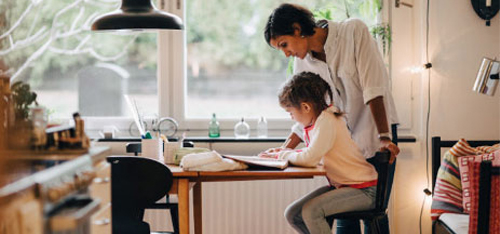 Family Support All Year Long
Bright Horizons Back-Up Care provides access to back-up care for your children, adult and elder family members during a lapse or breakdown in normal care arrangements. We will help find additional support for your family, whether it's reliable full-time child care, finding elder care, a trusted sitter, dog walker or a housekeeper.
Tuition and Education Assistance
Providence partners with Guild to provide more opportunities for caregivers to grow their careers, with select programs available up to 100% tuition-free. A wider selection of programs are covered up to $5,250 per year, either through tuition assistance or reimbursement.
All caregiver service qualifies for Public Service Loan Forgiveness (PSLF) . We partner with Tuition.io to guide all caregivers through their student loans. Parents of college-bound children can also use Tuition.io to learn how to save and pay for tuition.
We also offer a variety of online and in-person opportunities for caregivers and their dependents to receive an education conveniently and affordably through our partnership with the University of Providence (UP) . Caregivers who use their benefit at UP can participate in immediate tuition reimbursement, providing funds earlier to pay for schooling at the beginning of the term.
Snapshot Summary
Benefits
Medical, dental and vision insurance
Basic and supplemental life insurances and AD&D
Disability benefits
Flexible spending accounts
Paid time away (vacations, holidays, illness)
Voluntary benefits, such as:

Pet insurance
Legal insurance
Home and auto insurance
Identity and credit protection
Accident and critical illness insurance
Voluntary short-term disability
Commuter benefits
Well-being
Choose Well, our well-being program that supports daily engagement, social connections, and well-being resources
Caregiver Assistance Program, to support your mental health
Relocation assistance packages for qualifying roles that aren't "one size fits all," to make it easier to find and settle into your new home.
Nicotine-free, a nicotine cessation support program
Student Debt Resources, guidance and support managing and tracking education loans.
Choose Well Discounts, retail savings across a wide variety of products and services.
Weight management, digital programs to manage weight and risk of developing diabetes and heart disease.
Back-up Child and Elder Care, to help with planned and unplanned care disruptions for your children, adult family members or elders.
Retirement
401(k) or 403(b) plan with employer matching
Employer discretionary contribution depending on hours worked
Diverse investment funds
Complementary retirement planner and interactive tools to support you
Career Development
Online education benefit marketplace with select fully funded degrees and up to $5,250/year covered or reimbursed for a wider selection of programs at high-quality schools. Starting on day one, you can enroll in programs like:

Degrees and certificates in high-growth areas like nursing, radiologic science, respiratory therapy, social work and more
High school completion and college prep programs
English language learning

Additional resources like our Providence internal Rise learning platform with a virtual Career Center to help you assess your skills and interests, explore career options and develop a path toward achieving your ideal job.
Please note:
Caregivers with positions of

20 or more regularly scheduled hours per week

are eligible for all listed benefits, except career development for temporary caregivers with benefits.
Caregivers with positions of

less than 20 regularly scheduled hours per week and per diem

positions will be eligible for the Choose Well program with Caregiver Assistance Program, Nicotine Cessation, Student Debt Resources, Choose Well Discounts, Retirement benefits and may be eligible for tuition reimbursement depending on facility.
Caregivers in

temporary positions with no benefits

will be eligible for Retirement benefits only (no other benefits).
For a more detailed view, you can also explore our  HR Service Portal  as a guest to review specific options available and use tools to help you identify the benefits that are right for you and your family. Benefits are effective the date you are hired into an eligible position.