Caregiver well-being
Committed to wellness
Caring for our caregivers
Every day, our teams give their all to improve the health of our communities. In turn, we're committed to providing an exceptional workplace experience, including a comprehensive well-being program that supports caregivers in their daily lives, with a focus on mental, physical, financial and spiritual health.

Mental wellness support
Mental health is just as important and critical to well-being as physical health. Free and confidential mental wellness resources and support across the mental and emotional health spectrum for challenges like stress, sleep, anxiety, depression and relationship issues are available for all caregivers and their families, 24/7.
Up to 25 free therapy sessions per year
Care offered virtually, in-person and onsite
Personalized digital care plan
On-demand courses and virtual listening sessions
Other self-guided mental health resources
Financial support
Providence caregivers receive a host of financial support benefits to help them live well today and plan for their futures.
Medical coverage with no or reduced premiums
Student loan support and forgiveness
Money management and tax and retirement planning tools
Back-Up Care for children or elderly adults
Emergency assistance for things like fire or natural disasters
Discounts on services to help you live your best life

Physical wellness support
Our physical wellness support is about meeting each person where they are in their fitness journey.
Choose Well Fit
Access video on demand group classes, expert workouts from certified personal trainers and more.
Nicotine Free
Access video on demand group classes, expert workouts from certified personal trainers and more.
Diabetes prevention and management
Keep glucose levels in check with new ways to eat well, move more, and manage stress.
Virgin Pulse
A well-being platform that supports daily engagement, social connections and well-being tools.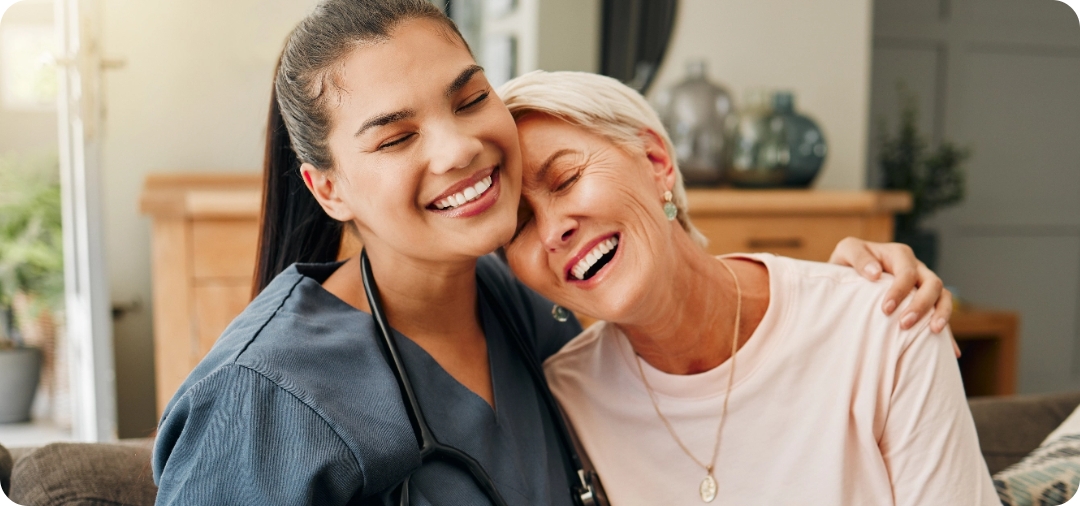 Spiritual support
Recognizing every life has dignity and is sacred, our organization provides spiritual support and care to our patients, their loved ones and to the caregivers who serve in our ministries and locations.
Our professionally trained chaplains are here to provide confidential and respectful care.
"Our well-being benefits are very comprehensive and aim to support caregivers across a wide continuum of life stages and situations. As an organization we are committed to Our Promise to our caregivers: Know Me, Care for Me, and Ease My Way. This guides us as we design resources and programs to meet the unique needs of our workforce as they care for our communities."
- Providence Director of Caregiver Well-being Maracie Wilson
Caregiver well-being news and information
Hear Providence caregiver voices
Hear what our caregivers have to say about how their well-being is supported at Providence.